In the Community
Community banking goes beyond providing excellent customer service at our branches. At First National Bank, we focus on three main areas for giving: Cancer Research, Education initiatives, and Economic Development.
Our bankers are committed to their community through bank initiatives, involvement in various organizations, and a personal desire to make the place they call home better for everyone.
Current Spotlight
A Focus on Education: Bank Day 2018
The Virginia Bankers Association's annual Bank Day event is held statewide every year, offering high school seniors a chance to get an inside look at community banks in their area. Students learn about the financial industry, the types of jobs available in banking, and how their host bank operates. That's not all: participating students then take what they've learned and enter an essay scholarship competition, with a top prize of $7,500.
For over a decade, First National has hosted high school seniors from across Central Virginia, taking applicants from all area high schools. Our 2018 Class hosted students from Rustburg, Brookville, Altavista, Jefferson Forest, Gretna, EC Glass, and Faith Christian Academy. Throughout the day, students hear from bankers across multiple roles and departments, from frontline tellers to senior management, and discover the range of skills at work in the industry. First National Bank also offers a scholarship of our own: two of our participants who are not selected as regional or state winners are eligible for $750 in scholarships.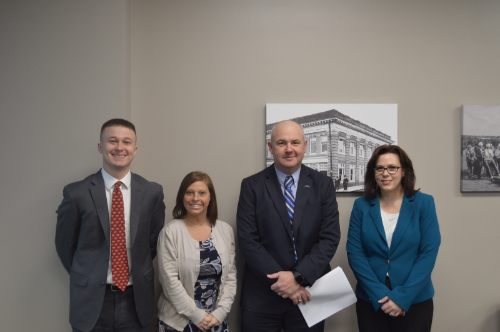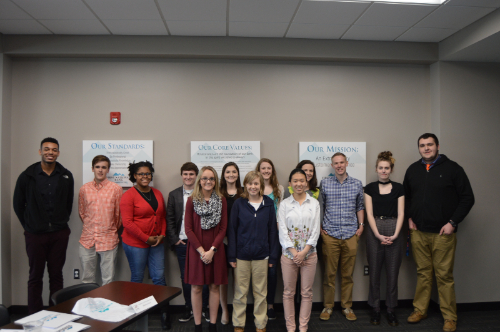 Pictured: FNB Bank Day Presenters                                                          Bank Day Participants